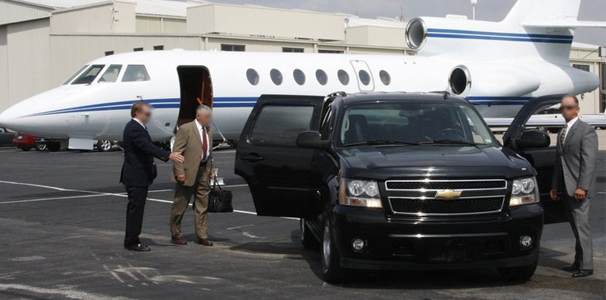 Everyday situations are not necessarily totally risk free, whether the threat is planned or opportunistic. Incidents affecting personal safety both directly and indirectly can and do occur every day. From celebrities, VIPs, executives, government officials, and others seeking specialized protective services. Our agents can be deployed as individuals or teams to give you the protection that means peace of mind. Our agents are experienced members of law enforcement, military, government. Their background gives them an unrivalled depth of knowledge in dealing with executive protection.
Robinson Investigations Executive Protection Agents keep at-risk individuals out of harm's way. Trained in pro-active protection procedures that are designed to recognize, analyze, and neutralize threats before they become problems.
Our Executive Protection Agents are highly trained most having Military and law enforcement backgrounds. We focus on preventing the incident from escalating. Our Agents are very well trained to react only with the force that is necessary. We provide excellence in protection.
Close Protection
Individual Security
Atm/Bank
VIP Protection
Disaster Emergency Response
Real Estate/realtors
High Value Property
News/ Media
Excellence in Protection
Give us a call for quote